Format would be an added boost to UK's fast-rising video ad spending
After quietly testing in-stream video ads with UK media brands since summer, Twitter is expected to formally announce their wide availability in the country at this week's IAB Digital Upfronts, according to Campaign.
Twitter's potential unveiling might help to further drive up steadily rising digital video ad investment in the UK.
According to figures from the Internet Advertising Bureau UK (IAB UK) and PwC, video was the fastest-growing digital ad format in the country last year, with expenditures up 56% year over year to £1.09 billion ($1.47 billion), equating to 29% of total digital display ad spending.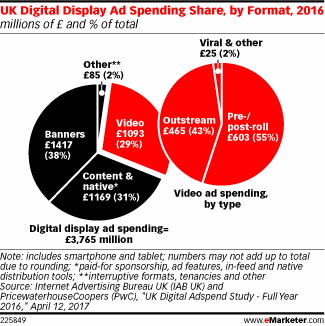 See more at: emarketer.com